Specialist in transport from and to Belgium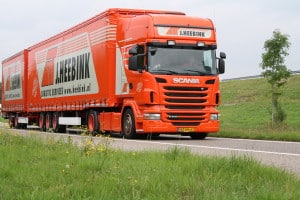 The Heebink trucks can be seen everywhere, easily recognizable by their bright orange color and the name J. HEEBINK proudly emblazonded on them. Whether your requirements are for large or small orders, with a fleet of more than 80 trucks, Heebink can handle all your transport requirements to / from Belgium. Transport to Belgium is one of our specialties, as a market leader for the transport of cargo to Belgium, we can offer you a very competitive price / supported by great service!
Logistics services
Amongst other things we handle length transport, volume transport and special combinations. We therefore have the ability to offer a suitable solution for most client requests. Need storage for your products? Heebink can also provide secure warehousing for you.
Transport to Antwerp, Brussels or Gent?
Using our centralised distribution center in Veenendaal (NL) your cargo is quickly collected and delivered in Antwerp, Brussels, Gent or throughout Belgium.
Choose a reliable transport partner with more than 45 years' experience… choose Heebink!
Request quotation alternatively contact us to discuss your specific transport requirements.