J. Heebink Logistic Services are well prepared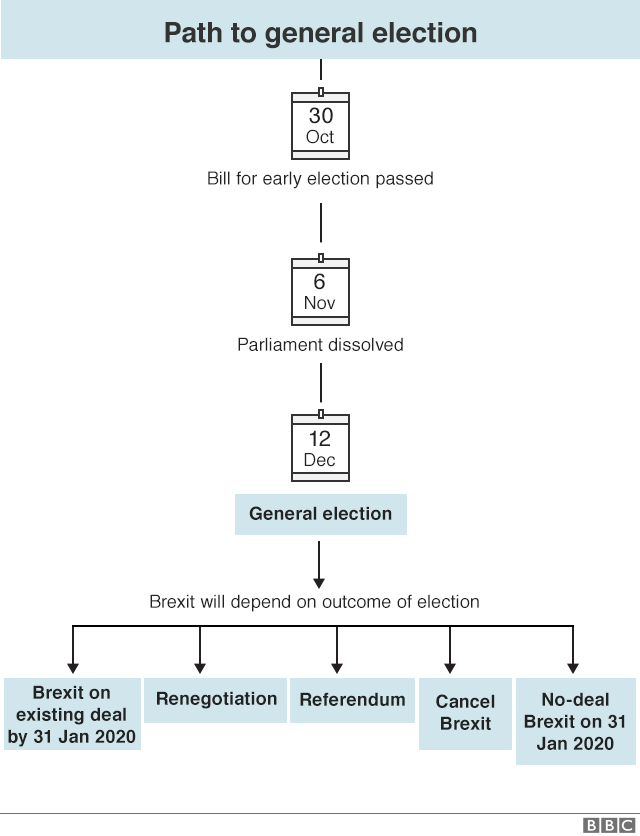 Just an update regarding the Brexit
The European Union granted the Brexit a postponement for the third time on Monday 28-10 as expected. The British would leave the EU by 31 October at the latest, but this deadline has now been moved to 31 January.
If the British agree on an agreement in the coming weeks, they may leave the EU earlier than 31 January. However, the EU has set some conditions for this delay. For example, the agreement that is now on the table should not be reopened for new negotiations and the British must provide a European Commissioner to the European Commission for as long as necessary. In addition, it says that the UK can also leave the EU on December 1 or January 1, if London agrees on the withdrawal before that time
Johnson wants the British to go to the polls on December 12, because he is fed up with the Brexit dicussion. He said he had no intention of renegotiating with this parliament for weeks. The elections can result;
1. Brexit with existing deal on 31 January 2020
2. Re-negotiation
3. New Referendum
4. Cancellation of Brexit
5. Another Brexit NO deal on January 31, 2020
Do you have your commodity codes?
Establish commodity codes for your goods.
This will allow you to apply the correct rate and amount of Duty and keep you compliant with HMRC.
It also enables Heebink to correctly declare your shipments.
Find your commodity codes at:
www.gov.uk/trade-tariff
Do you have your EORI number?
If you do not have an active EORI number one will be needed for Customs Clearance.
It's free to apply and the process only takes a few minutes.
Find your EORI number at:
www.gov.uk/eori
IF THE ANSWER TO ANY OF THESE QUESTIONS IS "NO" THEN YOU NEED TO ACT NOW!
Paperwork Checklist
Required with all shipments. Is your shipping department able to provide a commercial
invoice & packing list for every shipment? We will require to following information;